We have a great offer on our .NU domains – only $1.09!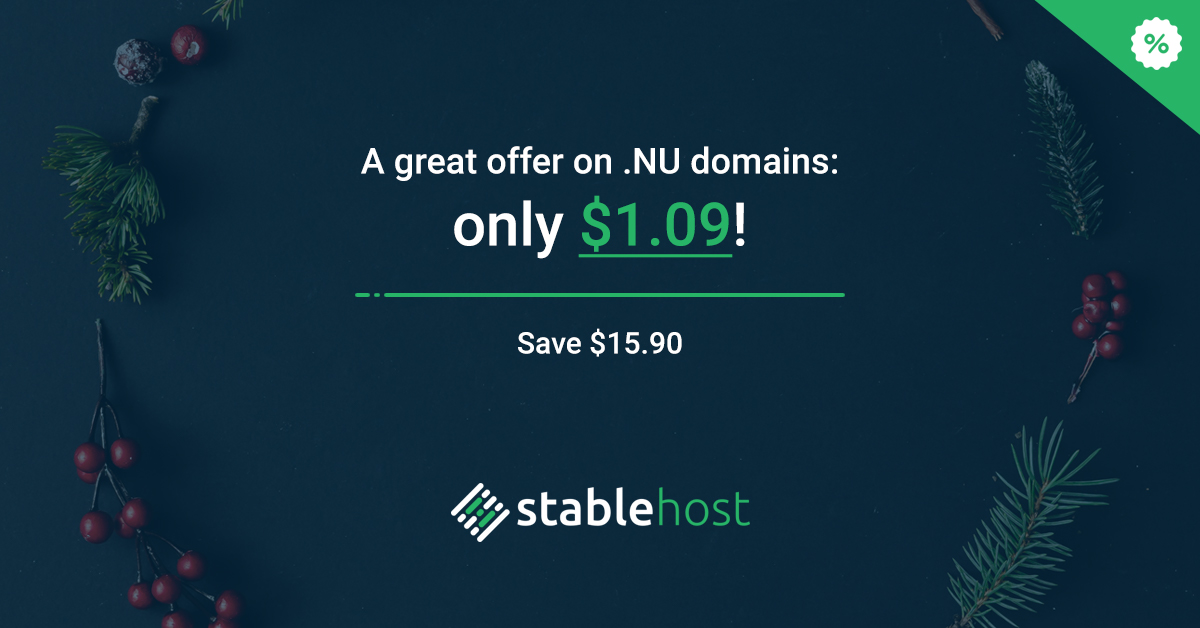 Right now you can order .NU. domains for only $1.09 first year. You save $15.90 when registering a domain before the 30th of December!
Offer terms:
This offer is only for new registrations, no renewals.

No limits on how many .NU domains you can register.

Your order must be paid before the 30th of December at 11.00 PM (CET) or your order will be removed.
Buy your .NU domain now!